Low MOQ & cheap prices quick delivery colorful non woven t shirt shopping bag
Product Detail
Product Images
Low MOQ & cheap prices quick delivery colorful non woven t shirt shopping bag

* Item No.: XHVB-012
* Weight: our regular vest nonwoven bag is 40gsm, or your customized weight
* Size:
Our regular stock non woven vest bag size:
For 40gsm nonwoven:
a) size 25*40*12cm
b) size 30*50*14cm
c) size 32*60*16cm
d) size 35*65*20cm

* Color: Our regular stock colors or customized
* Design: Plain dyed
* MOQ: for our regular stock is no MOQ limited
* Samples: Full set free nonwoven fabric samples and color book for your to check.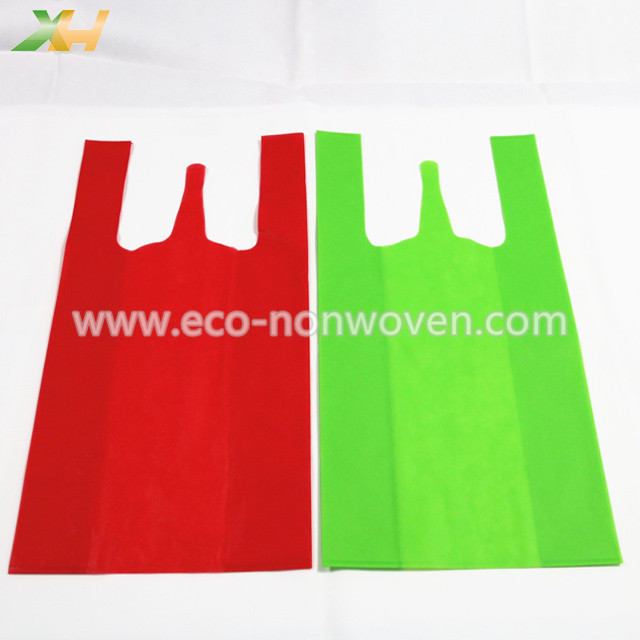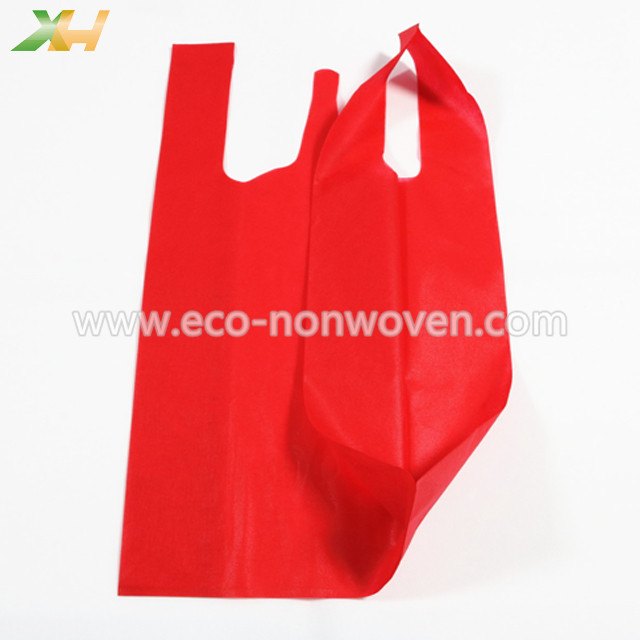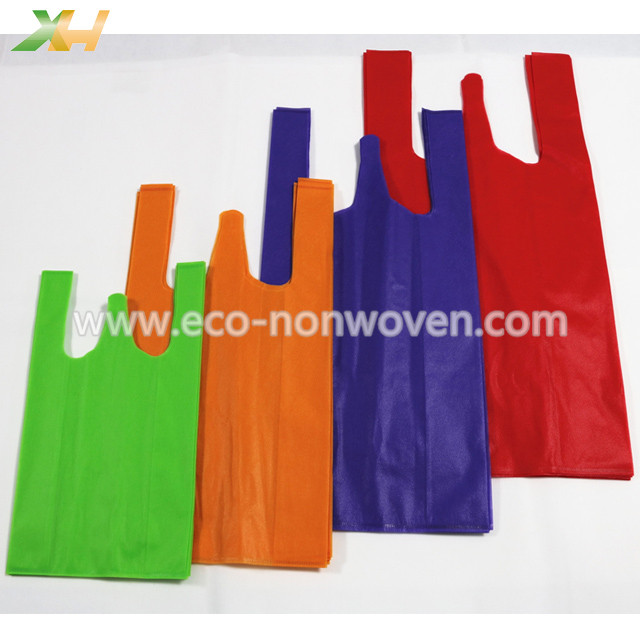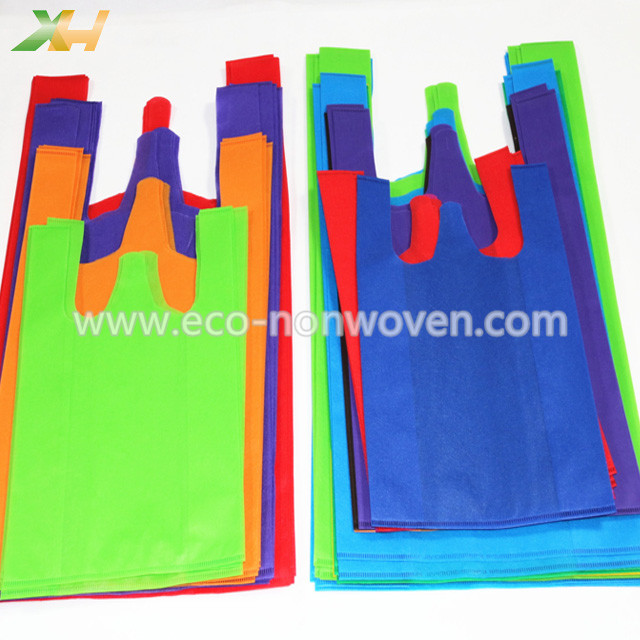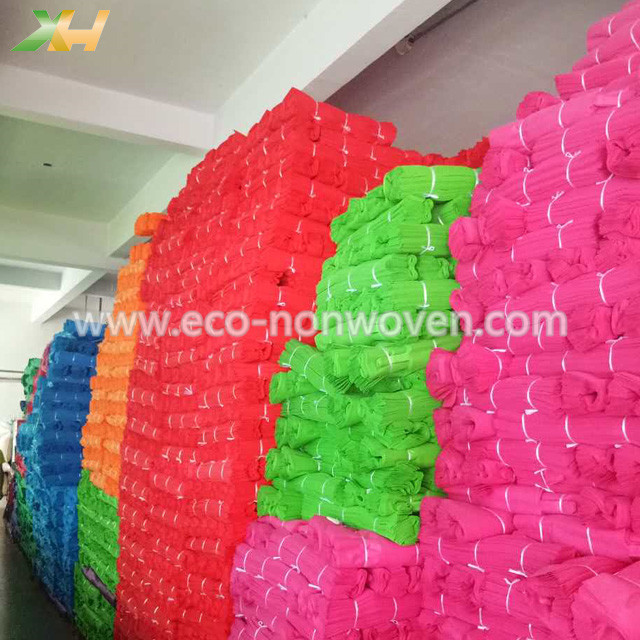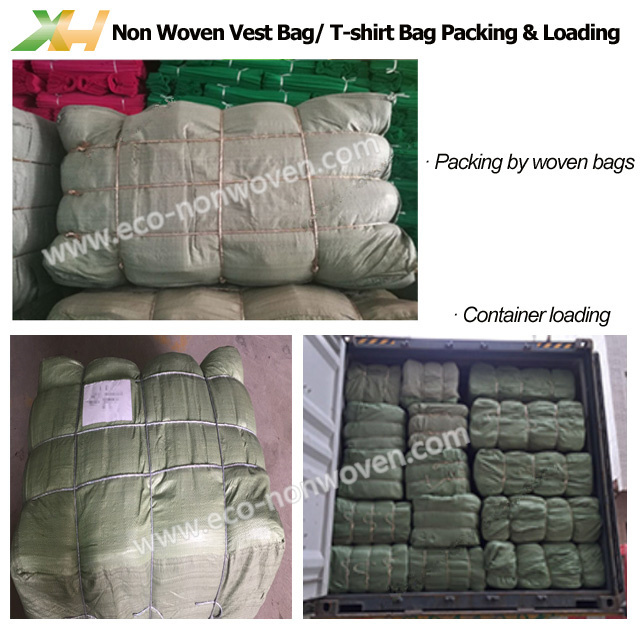 XINHUA TEXTILE™

Xinhua has our own pp non woven fabric colorist, so we could adjust and produce all kinds of colors.
❤ you could choose from our colour book.
❤ you could provide us your own colours.

❤ you could also choose from Pantone colour book.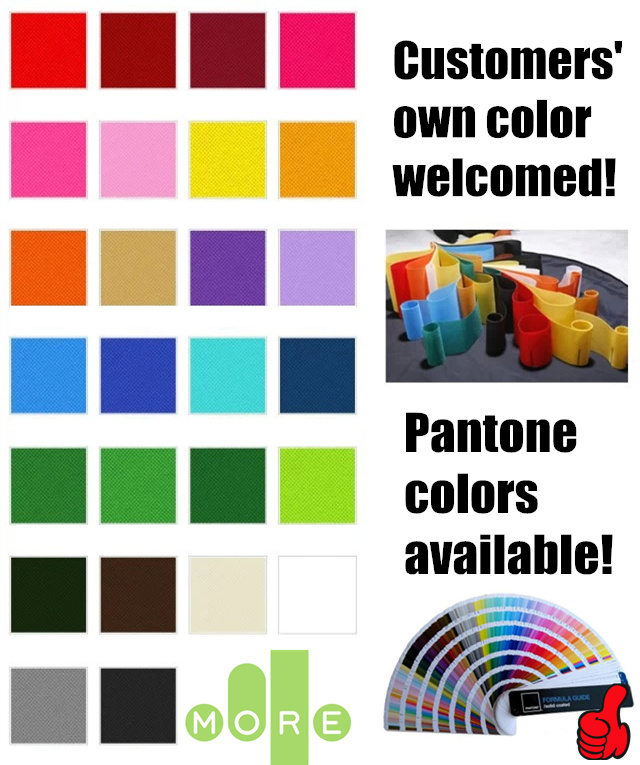 XINHUA TEXTILE™


Plastic bantastic:
Banning the bag is a small step.

Since their invention in the 1960s, disposable plastic bags have made lives easier for lazy shoppers the world over.

But once used, they become a blight.
This is particularly true in poor countries without good systems for disposing of them.
They are not only unsightly.
Filled with rainwater, they are a boon for malaria-carrying mosquitoes.
Dumped in the ocean, they kill fish.
They may take hundreds of years to degrade.
--- Therefore, we strongly support banning the use of plastic bags.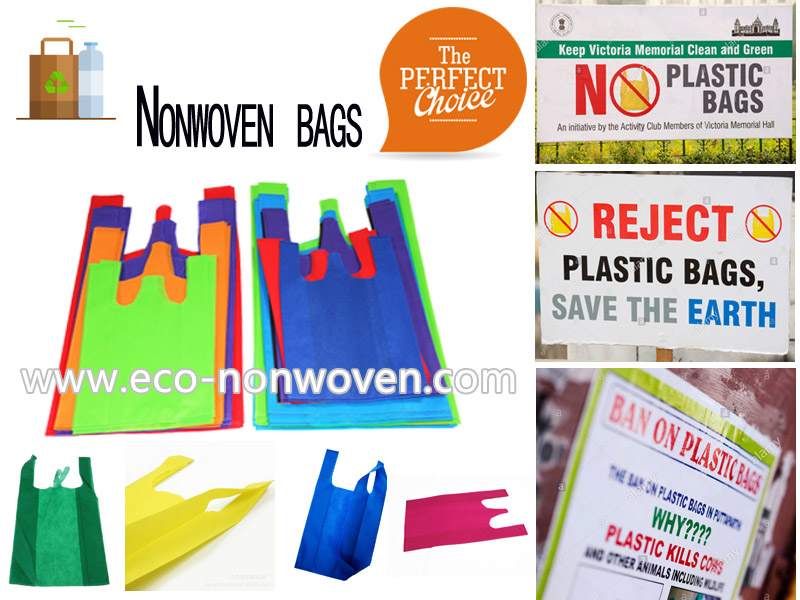 XINHUA TEXTILE™

1. Own factory with best prices and stable quality.
2. Various non-woven fabric product designs and colors.
3. Promot delivery, professional loading and good after-services.
XINHUA TEXTILE CO., LIMITED
Contact Person: Wendy Lin Skype: wendylin90 QQ: 819804670
Tel/Fax: 0086-595-22870832 Mob: 0086-13600752895 → WhatsApp/ WeChat
Email: wendy@xinhuatextile.com
Website: www.eco-nonwoven.com